What is Laser Hair Reduction?
Tired of visiting parlour every month for getting smooth fuzz-free skin? So, Laser Hair Reduction is the best solution for you. Laser Hair Reduction is the trendy and worthy therapy that is done to minimize hair growth on the particular area of your body with the help of lasers.
In parlour, you are ready to bear the pain that comes along with waxing for getting smooth and beautiful skin while Laser Hair Reduction is not much painful. So are you ready for the Laser Hair Reduction Therapy? If so, Cosmotree clinic is the answer for you offering the best Laser Hair Reduction therapy in Delhi/NCR and Bengaluru providing long -term permanent solution.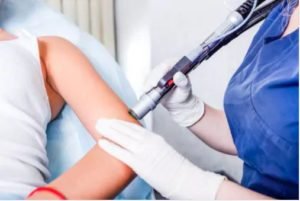 Credits to advancement in technology now, most people can safely have Laser Hair Reduction. At Cosmotree clinic we offer one of the best Laser Hair Reduction in Delhi, dermatologists use the finest of lasers which are USA FDA Approved to remove unwanted facial and body hair safely and effectively giving you the best results in the shortest period of time. Cosmotree sets a benchmark in providing the best Laser Hair Reduction in Delhi as our experts are well versed and experienced in their work.
Laser Hair Reduction is a big decision, so it is normal you have a thousand of questions in mind before having a Laser Hair Reduction? Stop worrying, we are here to help you. We've got all the answer of your questions about Laser Hair Reduction. Let's discuss.
Laser Hair Reduction or Laser Hair Reduction?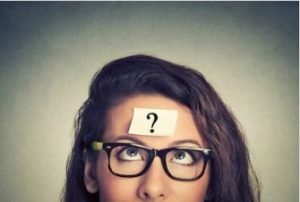 Well, Laser Hair Reduction is the actual term. Laser Hair Reduction is a big lie, 100% removal is not possible, only hair reduction is possible. After some sessions, you can feel the reduction in terms of number of hairs and thickness of hair. After the complete therapy, you can feel the major reduction in rate of growth of hairs. After therapy, you might need some maintenance sessions to remove complete hair as hair reduction varies from one area of body to another and depends on the hormonal balance of one's body. Laser Hair Reduction depends on the machine quality and results vary from 25% to 80%.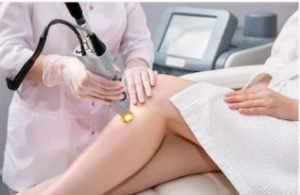 Getting rid of the unwanted hair often requires a few office visits. Usually, people need between 3 to 6 therapy but it vary from person to person and the results too. After the therapy, most patients remain hair-free for several months. Even when the hair grows back, most patients see noticeably less hair than before. The hair also tends to be finer and lighter in color.
Laser hair reduction can be repeated when the hair grows back.
How does it work?
The laser hair reduction therapy for hair reduction works on the principle of selective Phototherolysis (SPTL). The process uses a specific match of wavelength and pulse duration to get the optimal effect on the targeted hair follicles. The effectiveness of the therapy depends on the cause and growth of the unwanted hair and the area from where you want to remove it. Some patients may require touch sessions even after completing the process of laser hair reduction therapy.
Benefits:
• Permanent hair reduction.
• No more shaving, and waxing, and thus fewer skin allergies.
• Reduces the in- grown hairs.
• Reduces excessive hair growth (PCOS) etc.
Types of Lasers used:
• Nd YAG Laser: This long pulse laser can be safely used on all skin types, including tanned skin. It is less effective for light or fine hair when compared to other types of lasers.
• Diode Laser: The diode laser is very effective for darker and lighter skin.
• Alexandrite Laser: It is the quickest of all laser types and works best for treating larger body areas among patients who are light-to-olive complexions.
What about the Pain?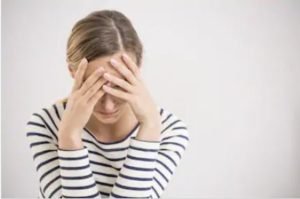 No, laser hair reduction is not painful. Prior to the therapy, the area to be treated will be cleansed. Some patients are given a numbing gel. When the area to be treated is small and the skin is very sensitive, numbing the area helps. It takes about 30 to 60 minutes for a numbing gel to work. You may experience some discomfort throughout the procedure – this has been described by many as feeling as though a rubber band is being snapped against your skin, but you should not find it painful.
What all services Cosmotree offers for Laser Hair Reduction?
Cosmotree clinic offers the best Laser Hair Reduction therapy in Delhi/NCR and Bengaluru using finest lasers which are US FDA Approved and can be used on most body parts. Many lasers successfully treat large areas. You can get the Laser Hair Reduction Therapy on the following part of your body:
• Face
• Underarms hair reduction
• Chest hair reduction
• Bikini hair reduction
• Shoulders hair reduction
• Neck hair reduction
• Legs hair reduction
• Arms hair reduction
• Back hair reduction
• Beard hair reduction
Pre-Therapy Precautions:
• For best results shave the area at least a day prior to your therapy.
• Body or facial scrubs 1 week prior to or after therapy only.
• You must use an SPF 25-30 on the area of therapy during sun exposure and summer months.
Post-Therapy care:
• Avoid itching the treated area.
• No swimming, steam rooms and hot baths.
• No sun exposure of the treated area and wear SPF 25-30 at all times.
Laser Hair Reduction Cost: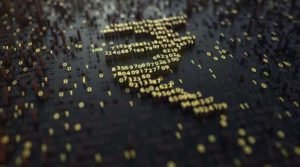 Cost of laser hair therapy vary according to the size of the therapy. Laser hair therapy cost mainly depends on the type of hair & skin and number of the session.  If you want the Full Body Hair Reduction Therapy, then the cost would be higher. So, it's worth undergoing the best Laser Hair Reduction therapy as it will give you the long lasting results and you can save the time and money in future. Choose quality over the money.
Why Cosmotree:
• Cosmotree clinic provides best Laser Hair Reduction in Delhi/ NCR and Bengaluru featuring finest lasers that are
US FDA Approved.
• Each therapy is recommended only after the complete examining of skin type, its sensitivity, its texture etc.
We at Cosmotree examine your skin and body constitution and then only offer you the therapy that is best suited
for your needs and your body.
• We offer one of the best services in customer care including post care too, leaving our clients all happy and
satisfied.
• All medical and beauty procedures require lots of hygiene, especially when it comes to your skin as it can easily
be infected. At Cosmotree clinic, we take extra precautions to ensure proper cleanliness providing an excellent
environment.
• Cost-effective but without compromising on the quality.
• Cosmotree is one of the trusted brand offering best therapy for laser hair reduction in Delhi, with highly
skilled and experienced professionals giving you desired visible results in the shortest period of time.
Some things to keep in mind when coming to Cosmotree clinic for therapy:
• Prior appointment should be made for free consultations.
• It is recommended to opt for packages instead of single services for good discounts.
• You can choose to pay us in a single go or in 2-3 instalments.
• Pay using all Debit/Credit cards, PayTm as well as Cash.
Looking for a solution to your skin & Hair Problems, hurry up and rush to Cosmotree clinic for your Laser Hair Reduction Therapy in Delhi/NCR and Bengaluru to get rid of your unwanted hair effectively and safely. Thus enjoying fuzz-free smooth skin for a longer period of time. As it's important to choose the best clinic i.e. Cosmotree Clinic right dermatologist to ensure you get the best results. At Cosmotree Clinic, you're in good hands. Our skincare specialists and staff will provide you the best therapy to meet your cosmetic goals, and we'll do our best to keep you comfortable every step on the way. Kindly Give us a call at 09999909292 to Schedule a Free Consultation today And Start Your Procedure Hazel Free.