No more dark circles under your eyes now as Cosmotree Clinic is at rescue. Cosmotree offers best therapy for dark circle in Delhi. Cosmotree Clinic offers a variety of therapy that can remedy the condition, and do not require much hassle.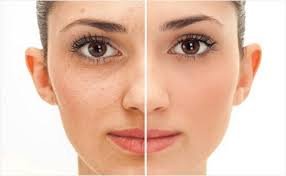 Causes of Dark under Eye Circles:
• Stress,
• Fatigue,
• Heredity,
• Aging,
• Sun exposure,
• Improper sleeping patterns,
• Iron deficiency,
• Smoking
Age-related under eye circles and issues that result from other causes, however, typically require cosmetic therapy from a qualified cosmetic clinic like Cosmotree Clinic in Delhi.
Prevention of Dark Circles includes the following:
• Daily use a moisturizer with sunscreen.
• A healthy and balanced diet with lots of iron and vitamin K.
• Enough sleep.
Therapy for Dark under Eye Circles:
1. Creams and topical products:
• Apply daily, with focus on the under eye area.
• Specific night creams for eyes
• Many topical creams are available that have been specifically designed to tackle under eye circles. Common
ingredients include chamomile and vitamin E.
• These not only help apply the creams correctly, but also help reduce puffiness and swelling under your eyes due
to the coldness.
Though creams are just temporary resorts as they provide short term results and not very effective too.
1. Laser resurfacing and Intense Pulsed Light (IPL™):
• Although an intense pulsed light or IPL therapy also uses light to rejuvenate the skin and to help remove dark
under-eye circles.
• IPL therapy is a better option for people who have small blood vessels close to the surface of the skin that
are causing dark circles.
• IPL therapys don't damage the outer layer of skin the but will close off any capillaries or vessels just below
the skin's surface, causing them to fade from view.
• Several therapys are needed. Doctors at Cosmotree Clinic will work with you to decide how many therapys to
done. Usually, results appear slowly.
• Can be little discomforting, especially when performed near the sensitive eye area. You may feel a burning
sensation or stinging during therapy.
• Might have some swelling or discoloration, which will fade in a few weeks.
• They can reduce the appearance of prominent veins and capillaries.
2. Chemical peels:
• Through exfoliation, abrasion and shedding of the superficial skin cells without scarring.
• The most frequently used peels for dark circles are Arginine and Lactic acid peels.
• Other peels like Glycolic acid (15 to 20%) with Kojic acid also give good results.
• Glycolic peels can often help to reduce the appearance of dark circles.
• If the dark circles are caused by hyperpigmnetation, glycolic peel helps to reduce the appearance of the dark
circles.
• Glycolic peels are most often used because these are the weakest variant of chemical peel, they do not penetrate
as deeply.
• Glycolic peel helps get rid of the dead cell layer that forms around the eyes and results in a fresher skin
coming onto the surface.
• Majorly, glycolic peel aids in reducing the amount of pigmentation and improving the rate of collagen production.
• However, it cannot alone result in getting rid of dark circles completely.
• Can be effective in rejuvenating skin around the eyes to eliminate dark circles by exfoliating damaged upper
layers of skin to reveal new, healthier skin.
Cosmotree Clinic combines Glycolic peels with other therapys to help in a more effective way in the process of getting rid of dark circles. Counseling and post peel maintenance are very important in treating dark circles with a chemical peel. Cosmotree Clinic will offer you the best therapy for dark circle in Delhi as per your skin and body needs.
3. Injectable Dermal Filler:
• Procedures such as collagen and fat transfer can be used to eliminate the shadowing that can give the
appearance of dark under eye circles.
• Either fat (taken from the patient's own supply somewhere else in the body) or hyaluronic acid can give you
desired results
• The translucent skin will now rest on yellow or clear filler above the muscle.
• Hyaluronic acid filler has also been shown to start collagen production where it is been injected.
• Temporary filler usually needs to be reinjected every six to twelve months.
4. Vascular Beam Laser:
• Q-switched laser and ablative CO2 laser resurfacing can be used.
• Q-switched ruby laser and topical bleaching agents with Retinoic acid and Hydroquinone are
considered effective for dark circles with low incidence of PIH
• The therapy takes about ten minutes, but the patient may have to return at some point to repeat the therapy
if new blood vessels regrow there in the next five to ten years.
• Three to five laser therapys are usually required.
Cosmotree Clinic will examine your problem and will offer you the best therapy for dark circles and eye-pufffiness.
Why Cosmotree is for you:
• Offers best dark circle therapy in Delhi.
• Well equipped with all the latest therapys accompanied with highly experienced and knowledgeable team of
dermatologists and physicians that offer you the best dark circle/eye puffiness therapy in
Delhi.
• Offers excellent post-care along with great customer care service.
• Cost-effective with desired results in minimum time period.
If you're looking for the best therapy for dark circles, Cosmotree Clinic in Delhi is the place to come. Cosmotree Clinic is at your rescue making available to you the best dark circle therapy like Laser, Chemical Peels, and Fillers etc. Our highly trained and experienced specialists will provide you with the best therapy to meet your cosmetic goals, and we'll do our best to keep you comfortable every step of the way. Give us a call at 9999909292 to schedule a consultation today.
Some things to keep in mind when coming to Cosmotree clinic for therapys:
• Prior appointment should be made for free consultations
• It is recommended to opt for packages instead of single services for good discounts
• You can choose to pay us in a single go or in 2-3 installments.
• Pay using all Debit/Credit cards, Paytm as well as Cash.